プロeスポーツチーム、それが私たちです。
>> "About Us" English ver. from here
世界大会出場経験のある国内トップレベルの『プロeスポーツ』チーム。
チームとしてのブランド力はFPS(BF4・AVA)、MOBA(LoL)、RTS(SC2)、格闘ゲーム(ストリートファイター)、対戦アクション(大乱闘スマッシュブラザーズ)の他、オンラインカードゲーム(Hearthstone)など、幅広く及んでいます。
LoL部門チームDetonatioN FocusMeは、2015年2月より国内初「フルタイム・給与制」となり、現在もゲーミングハウスを中心に活動を続けています。また、2016年3月にはチーム所属外国人選手について「アスリートビザ」を取得。4月には「大乱闘スマッシュブラザーズ」の"にえとの"選手を「フルタイム・給与制」にするなど、プレイヤーの注目を集めています。
DetonatioN Gaming CEO・梅崎伸幸よりご挨拶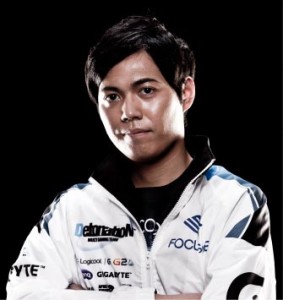 私がDetonatioN Gamingを率いて早3年が経とうとしています。
創立当初から日本のeスポーツを盛り上げるべく、選手・スタッフ共に一丸となり、ひたすらに世界の頂点を目指しておりました。
様々な人(ファン、スポンサー様、eスポーツ関係者様)からの支援を得て、我々は、常に前進し続けることができました。
その結果、当初より目標であった世界と戦う為の環境づくりは整い、日本チームとして初めてとなる「フルタイム・給料制プロチーム」の始動、そして様々なメディア様に取り上げて頂いて世間一般にeスポーツ、プロゲーマーという単語は根付いていっているものと思っております。
しかし、その単語が根付いてきたとはいえ、eスポーツという文化はまだまだ認知されておりません。
次のステップとして、我々はパイオニア(時代を切り開く開拓者)としてeスポーツの普及と認知、そしてDetonatioN Gamingに所属する選手達が世界大会の最高の舞台に立つことを目標に更に高みを目指して参りたいと思います。
チーム結成の経緯
2012年7月にFPSのタイトルCSO(Counter-Strike Online)のチームとして設立。
2013年4月にRTS(Real Time Strategy)の中でもアクション性とチーム制の高いMOBAタイトル『LoL(League of Legends)』のチーム、5月には『STARCRAFTII』のvaisravana選手を、8月には日本最強と呼び声が高かった、『World of Tanks』のSilly Ducks Revolution [SDR](2013年WCG日本代表/2015年4月解散)を迎え入れました。
続いて2014年3月には有名FPSタイトルであるBF4のチームDtN BYCMが加入。そして2015年5月にはAAC2015(AVAアジアカップ)日本代表となった『Alliance of Valiant Arms』のチームRequishが加入しました。
今後も同じ志を持ったメンバーを迎え入れ、日本のeスポーツの盛り上げたいと思っております。
DetonatioN Gamingの歩み
2016年8月

ゲーマー向けプロバイダーGaming+の株式会社ネットフォレスト様とパートナーシップ契約

2016年7月

国内最大級ゲームメディアの株式会社GameWith様とゲーム『Shadowverse』を中心としたパートナーシップ契約

2016年6月

『ストリートファイター』シリーズの有名ファイター・板橋ザンギエフ選手が加入

2016年5月

LoL部門 LJLへの登竜門となるChallenger Seriesに挑戦するDetonatioN Risingのチームの設立

2016年4月

電子マネーを発行している株式会社ウェブマネー様とスポンサー契約
Curseボイスチャットソフトを提供するCusre, Inc.様とスポンサー契約

2016年3月

DetonatioN FocusMe所属韓国人選手、日本初興行ビザ基準省令3号取得 (eアスリートとして認知)

2016年1月

ゲーミングPCブランドG-Tuneの株式会社マウスコンピューター様とスポンサー契約
2015年11月

チーム名を『DetonatioN Gaming』へ改名し新ロゴを発表
SDカード・SSDメーカーであるサンディスク株式会社(日本法人)様とスポンサー契約

2015年9月

グラフィックカードGeForceシリーズで知られるエヌビディア合同会社様(NVIDIA)とスポンサー契約

2015年8月

LoL部門 DetonatioN FocusMe LJL2015 Grand Championship 優勝。再び日本一へ。

2015年7月

LoL部門 DetonatioN FocusMe LJL2015 Season2 2位
株式会社ニデックとスポンサー契約
エイプリルナイツ様とパートナーシップ契約を終了

2015年6月

GUNNAR JAPANとのスポンサー契約を終了

2015年5月

LoL部門 DetonatioN RabbitFive、RiotGamesの指導により独立
AVA部門 DetonatioN Requish 加入、アジア国際大会(AAC)へ日本代表として出場。

2015年4月

LoL部門 DetonatioN FocusMe、RiotGames公式国際大会IWIC(International Wild Card Invitation)へ出場

2015年3月

LoL部門 DetonatioN FocusMe LJL2015 Season1 日本一に

2015年2月

LoL部門 DetonatioN FocusMeがゲーミングハウスを設立。
WoT部門 Silly Ducks Revolution 解散

2015年1月

LoL部門 DetonatioN FocusMeが日本初のフルタイム・給料制ゲーミングチームとして活動開始
2014年12月

G2A.com様とスポンサー契約

2014年11月

スマブラ部門設立
BenQ Japan様とスポンサー契約

2014年 4月

デバイスメーカーであるロジクール様とスポンサー契約

2014年 3月

BATTLE FIELD4部門設立、DetonatioN BYCMが加入

2014年 2月

G-GEAR(TSUKUMO)様とパートナーシップを結ぶ。
2013年11月

League of Legends部門第二チーム DetonatioN FrenzyX(DeT FrX)設立、翌12月「DetonatioN RabbitFive」へ改名

2013年10月

Starcraft2部門 CriMsoN選手 加入

2013年8月

World of Tanks部門設立
DetonatioN Silly Ducks Revolution([DN]SDR)加入

2013年7月

GUNNAR JAPAN様とパートナーシップ契約

2013年5月

日本ギガバイト様とパートナーシップ契約
Starcraft2部門設立

2013年4月

League of Legends部門設立
DetonatioN FoucsMe加入
エイプリルナイツ様とパートナーシップ契約
2012年11月

ZOWIE GEAR様とサポート契約
WCG2012日本代表として出場(Counter-StrikeOnline)

2012年7月

DetonatioN設立(Counter-StrikeOnline)
所属選手・キャスター・スタッフ
---
We are the eSports Team.
We are the eSports professional gaming team, had been attending World Championship, leading the top-level in Japan. Our team cover multiple games such as FPS(BF4・AVA), MOBA(LoL), RTS(SC2), fighting games (Nintendo's Smash Bros.), and also online card games(Hearthstone).
DetonatioN FocusMe, LoL department, started hiring "Full time/Salary" players from February 2015. Most of the players are playing tournaments and practices at the gaming house we own. The members, who is not Japan citizens, successfully approved Japanese Entertainer Visa in March 2016.
Nietono, a Nintendo's Smash Bros. player, had become our member as a "full time/salary" in this April.
We are very pleased about the fact that these news are keep getting great attentions from many players who can share what we love.
From, DetonatioN Gaming CEO Umezaki Nobuyuki
It's been 3 years since I have made DetonatioN. When I made this team, to live up this e-sports community with our players and staff we were aiming the worlds. With a lots of help, from our fans, sponsors and e-sports participants、we had been able to move forward with the helps.
As a result, we had brought in the envoirnment to go against the world which was the aim of us and also with we becoming the full time/salary pro-gaming team has caught social medias, and mass medias. In which we are starting to expand the word "e-sports" inside Japan. Although the word「e-sports」has been known the culture is still not acknowlegded by people.
The next step of us as we becoming the pioneer, is to acknowlegde and popularize "e-sports", and from DetonatioN Gamig we would like to send our players to the World, and to the best stage is our goal.
The Details of Team Organization
Team DetonatioN started from 2012 July as a FPS Title CSO.
In the year 2013 April, we brought in League of Legends Team, StarcraftII player vaisravana joined in May, and in August we brought in the Japans strongest World of Tanks team(which disbanded in 2015 April)
Next year, 2014 the most famous FPS Title Battlefield 4 team joined.
In 2015, Alliance of Valiant Arms Japanese representation from AAC2015(Asia Cup) joined.
We would like to welcome new players, team that has the same ambitions and live up the Japanese e-sports community.
The Process of DetonatioN Gaming
2015 May

LoL DetonatioN Rabbit Five Departs from DetonatioN by the rules of Riot Games
AVA Requish Joins As Japanese Representation participates at AAC

2015 Apr.

LoL DetonatioN Focus Me participates at IWCI

2015 Mar.

LoL DetonatioN Focus Me winners of LJL 2015 Season1

2015 Feb.

LoL DetonatioN Focus Me makes a gaming house
WoT Silly Ducks Revolution disbands

2015 Jan.

LoL DetonatioN Focus Me Japan's first full time/salary gaming team.

2014 Dec.

Sponsorship with G2A.com

2014 Nov.

Smashbrother organization established
Sponsorship with BenQ Japan

2014 Apr.

Sponsorship with Logicool Japan

2014 Mar.

Battlefield 4 organization established
BYCM joins

2014 Feb.

Partnership with G-GEAR

2013 Nov.

LoL 2nd Team DetonatioN FrenzyX changes name to Rabbit Five

2013 Oct.

StarcraftII organization CriMsoN joins

2013 Aug.

World of Tanks organization established Silly Ducks Revolution joins

2013 July

Partnership with GUNNAR JAPAN

2013 May

Partnership with GIGABYTE JAPAN
StarcraftII organization established

2013 Apr.

League of Legends organization established Focus Me joins
Partnership with April Knights

2012 Nov.

Support from ZOWIE GEAR
Participates to WCG2012 as Japanese representation (CSO)

2012 July

DetonatioN established (CSO)